Episodes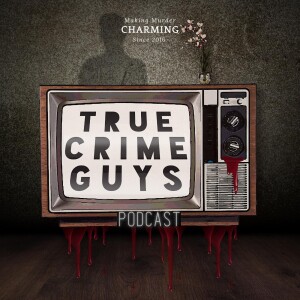 Wednesday Sep 13, 2023
Wednesday Sep 13, 2023
The Twelve Tribes, the religious chameleon that goes by more names than Frank Abagnale. We're talking about the Vine Christian Community Church, or you may know them as the Northeast Kingdom Community Church? No, doesn't it ring a bell? How about the Messianic Communities?, No?....you must have heard of the Community Apostolic Order…com'on. 
So, what do they believe?,
Well, it's a casserole of Christian fundamentalism, Hebrew Roots movement, Messianic Judaism, and the Sacred Name Movement. They also believe everyone else is full of shit and can't be trusted, and they got it all figured out. So, they're flying solo without attaching themselves to any other denomination. Now, brace yourselves for some controversy in this one(as well as child abuse). These Tribes folks have some strict rules, which'll make your head spin. So buckle up we're going to the Yellow Deli!
This episode brought to you by:Hellofresh.com/50creeper
EVERYTHING TRUE CRIME GUYS:   https://linktr.ee/Truecrimeguysproductions
Code: Creeper  
Merch: truecrimeguys.threadless.com
Sources:
Investigative Journalist Exposes The 12 Tribes Cult
https://question12tribes.com/category/library/transcripts/
https://deadline.com/2022/02/controversial-religious-group-the-twelve-tribes-docuseries-1234956100/
https://www.dailymail.co.uk/news/article-10371917/Investigators-pin-Colorado-wildfire-sinister-Twelve-Tribes-cult-dark-history-child-abuse.html
https://www.encyclopedia.com/environment/encyclopedias-almanacs-transcripts-and-maps/twelve-tribes
https://question12tribes.com/spanish-ex-member/
https://www.youtube.com/watch?v=tj9Nj8KbcdI
https://www.9news.com/article/news/local/wildfire/marshall-fire/marshall-fire-investigation-twelve-tribes-bodycam-video/73-141ed049-e778-4499-be75-20879f85c9f9