Episodes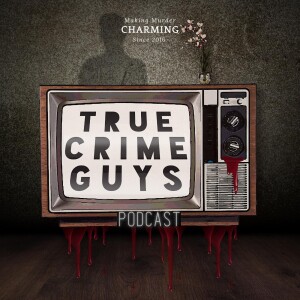 Wednesday Sep 06, 2023
Wednesday Sep 06, 2023
Tony Alamo - AKA Bernie Hoffman - was a cult leader in the 1960s through the early 2000's. 
Although his empire crumbled in the early 90's and he died, in 2017, some of his followers are still running around America, putting flyers on windshields advertising his usual talking points of fire and brimstone,  and of course the old adage, "follow me (and only me) or perish in eternal flames, get saved and of course, SEND MONEY." 
Tony was a prominent leader in the "Jesus Freaks" movement of the 1960s. He gained a significant number of followers and amassed a substantial fortune. However, he was later arrested for committing tax evasion and child trafficking for nefarious purposes. Hence why he is the subject of our show today.
This episode brought to you by: Better Help: betterhelp.com/creeper
EVERYTHING TRUE CRIME GUYS:   https://linktr.ee/Truecrimeguysproductions
YOUTUBE:    https://www.youtube.com/channel/UCAjIZ9HLjnSzaJonmb72Ygw
Code: Creeper  
Code: Creeper
Merch: truecrimeguys.threadless.com